Valley Village Country Classic Canceled due to COVID-19
The Valley Village Country Classic has been canceled due to restrictions on in-person events during the COVID-19 Pandemic.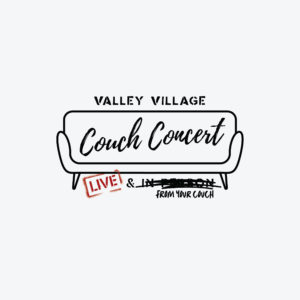 In place of the Country Classic, we will host the Valley Village Couch Concert on September 10, 2020, from 5:30 pm to 7 pm, via Zoom Meeting. Wherever you are, you can join the Couch Concert from the comfort of your own home. You can wear something comfy or something fabulous. You'll be able to enjoy live music from your couch. Live music will be performed by Juno Rada, American Idol Contestant and Golden Ticket Winner. More details will be released early the week of July 13. 
Please note that sponsorships already made for the Valley Village Country Classic will be applied to the Couch Concert. Those above the range of sponsorships for the Couch Concert will receive additional benefits. 
Other ways you can help Valley Village
Although we won't be gathering in person, Valley Village still needs your support to meet our fundraising goals with the uncertainty the COVID-19 outbreak is causing. If you can contribute to Valley Village, please do so at www.valleyvillage.org/giving. Also, please do your Amazon shopping at www.smile.amazon.com and select Valley Village as your charitable recipient and Amazon will donate 5% of your purchase to Valley Village.
We believe that with your help we can lessen the impact of COVID-19 on our mission to protect, foster, develop and advance the rights and interests of people with developmental disabilities. 
Thank you for your support during this challenging time for our community and our organization.