Valley Village Turned 45 in 2016!
45th Anniversary Brunch
Sponsored by Anne and Bob Miller, Silver Sponsors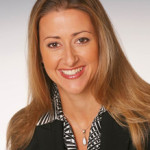 Sunday, January 10
10:00 am
Neiman Marcus, Westfield Topanga
To begin our 45th year, guests celebrated with a champagne brunch at Neiman Marcus with guest author, Wendy Saunders. Ms. Saunders spoke about Compassionate Love and communities.
Wendy Saunders, YMCA of the USA, Keynote Speaker, and live music by Megan McIver and Terence Deutsch with a delicious brunch from Neiman Marcus.
View photos from the event.
Sign up here to ensure you receive the latest updates and invitations to our events.