Thank you to all who helped make the 5th Annual Village Run/Walk a fun, successful event! Here are the results of the races:
PLEASE NOTE: If you placed in your category or overall and had to leave the event prior to the medal ceremony, email us at info@valleyvillage.org so we can make arrangements for you to get your medal.
Thank you Volunteers!
Thank you to all who volunteered their time to help make the Village Run/Walk a success! Without your help, we couldn't have done it! If you would like to learn more about volunteering at Valley Village or sign up as a volunteer, visit our Volunteer Match page.
Thank you, 2019 Village Run/Walk Sponsors!
Valley Village is grateful for the generosity of our sponsors who helped make the 2019 Village Run/Walk possible!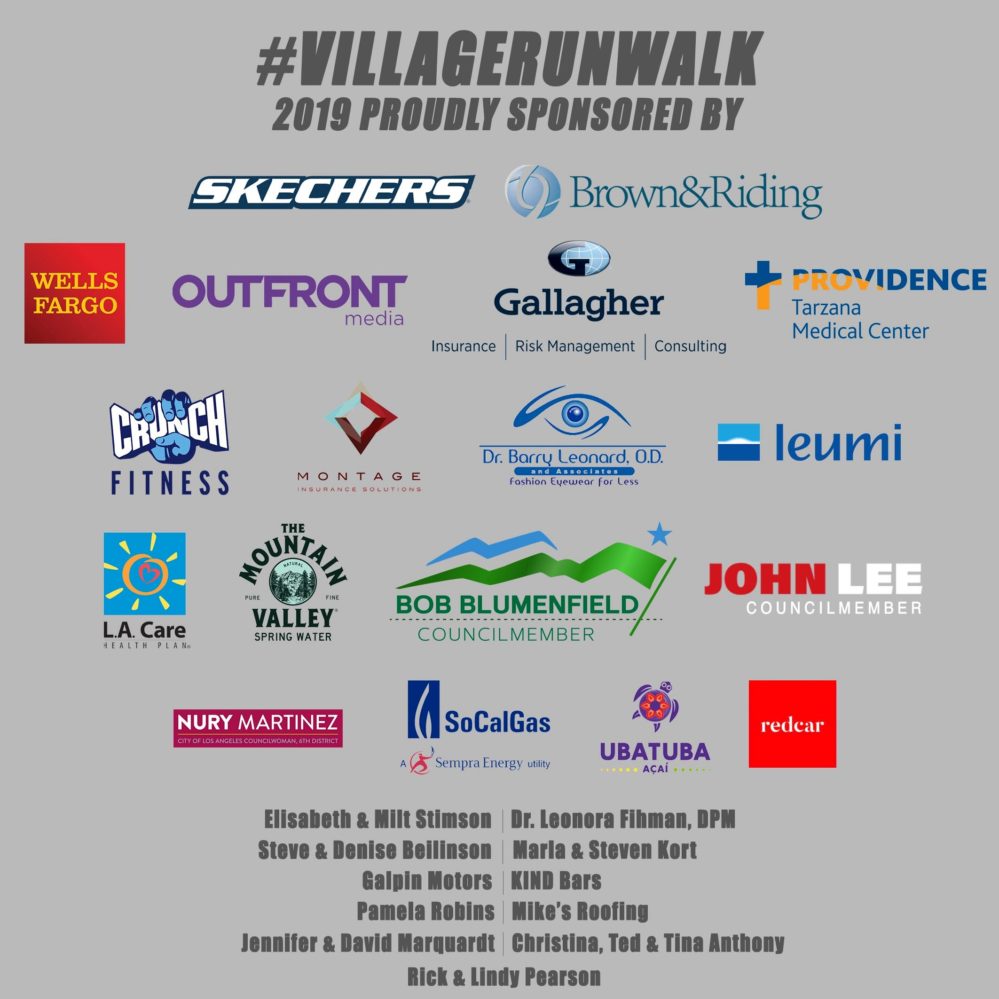 2019 Run/Walk 5k and 10k (double loop of 5k) route at Lake Balboa:
Last year's event brought over 300 people together to support Valley Village Programs that serve adults with developmental and intellectual challenges. The money we raised supports our 18 group homes and three day programs throughout the Valley.
2018 Photos
Take a look at the 2018 Run/Walk photo album to see the awesome time participants had at the event.