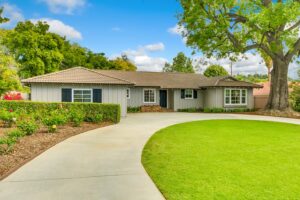 The pandemic has dramatically changed the way we all live. That includes people with developmental and intellectual disabilities. Valley Village's programs are community-based and inclusive, helping the people we serve to live as independently as possible.
Developmental Disabilities Awareness Month is a significant time to engage with nonprofits like Valley Village. Valley Village's Adopt a House program is a great way to support our mission and feel good about giving back to the community.
The Adopt a House program connects volunteers to Valley Village's residential group homes and their residents. We match volunteers with group homes to provide much-needed engagement and fun for residents, especially during the pandemic.
We retooled and reimagined our programs to continue meeting the needs of our day program participants and residents. Unfortunately, like everyone else, community events and travel ceased one year ago, presenting unique challenges for our staff and care providers to meet the needs of the people who rely on them. The Adopt a House program needs volunteers more than ever to safely and virtually engage with residents. It's a fun and engaging way to provide our residents with much-needed respite while giving back to the community.
Due to guidelines and restrictions, we modified the Adopt a House program for the safety of our residents, care providers, and volunteers. Families, companies, and community members who adopt houses send special care packages for residents on their birthdays. They also have food delivered to homes for special occasions or to provide a break from the norm. They send games and activities that are fun and enriching. They do driveby visits with signs to let residents know they care about them. Residents enjoy the engagement, and volunteers feel good giving something back to their communities.
Several Valley Village residential homes are available for "adoption" by companies, clubs, community members, and families. Our residents look forward to visits and spending time with their adopted groups.  When you or your organization or group is interested in adopting a house, we match you with the right home. Valley Village homes range from 5-12 adults with developmental challenges. Residents of our homes are all men or all women, and in some cases both.
When we can return to in-person visits, adopters can visit homes to celebrate birthdays and holidays with the residents. Adopters and care providers coordinate to plan five to ten trips annually, depending on the home they adopt. Adopters can choose to celebrate birthdays or holidays or a combination of both. Some adopters have take residents on special trips to the beach or restaurants. When scheduling visits and events, it is essential to maintain the commitment. Residents look forward to visits and are disappointed when events are canceled.
While visiting Valley Village resident homes, volunteers need to be respectful and engage with clients. If your organization chooses to discontinue hosting events, please notify us by email with notice. We will work with you to determine a time frame rather than just ending the commitment.
Your support enables us to fulfill our mission and provide quality services to our community. The key to a successful partnership with the Valley Village Adopt a House program is to remain consistent and maintain our residents' commitment. 
For more information about the Adopt A House program, schedule a tour, or begin adopting a Valley Village group home, please contact info@valleyvillage.org or call Jennifer at 818.587.9450 ext. 131.