Save the Date: Saturday, June 22, 2019
Airtel Plaza Hotel, San Fernando Valley
View photos from the 2018 event.
Valley Village's Showtime! event raises critical funds to support therapies, community-based outings, capital items like lifts and durable medical equipment, and core support needed to fulfill Valley Village's mission to protect, foster, develop and advance the rights and interests of people with developmental disabilities.
Thank you to Honorary Chair Bob Saget, Chair Marla Kort, and Host Sunda Croonquist. Sunda has been hosting Showtime! for the last several years and is a talented comedian, actress and author. Sunda and Fritz Coleman had the audience laughing all afternoon.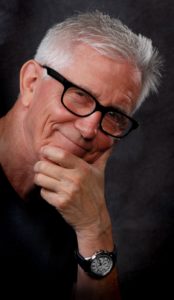 We would especially like to thank Fritz Coleman who joined us this year as our comedian! Fritz performed for our Showtime! audience in 2009 and we were delighted that he was able to do this again.
Showtime! is Valley Village's annual celebration complete with a garden party, live music, drawings and auctions; plus, a comedy show and luncheon benefiting 400 individuals with developmental challenges.
Thank you, Sponsors
Thank you to our 2018 Sponsors and Advertisers:
Arroyo Insurance Services
Bank Leumi
Barbara and Larry Diamond
Beverly Tobin
Bob Blumenfield, Los Angeles City Councilman, 3rd District
Dr. Charles Weinstein
CohnReznick, LLP
David and Suzanne Sackin
Dr. David A. Sackin
Dorothy and Leroy Bushong
Elisabeth and Milton Stimson
FJF
Dr. Fred Weiner
Gelb Group – A Family of Companies
General Discount
Jack Fenigstein, Fenigstein & Kaufman
Jennifer and David Marquardt
Judi and Ron Prejean
Kathryn Barger, Los Angeles County Supervisor
Kitty and Don Cooper
Kiwanis Entertainment Industry Group Club
Leela Kapur and Pat Joyce
Marla and Steven Kort
Matadors Community Credit Union
Mike's Roofing and Building
Mitch Englander, Los Angeles City Councilman, 12th District
Montage Insurance Solutions
Mr. B's Flowers
Paul Lawler, LUTCF
Photography by Zarek
Rozanne and Randy Haege
Tierra del Sol
Valley Village Foundation

Fritz Coleman
Fritz Coleman is NBC4 Southern California's beloved weathercaster for the NBC4 News at 5 p.m. and 11 p.m. He joined NBC4 in 1982 as the weekend weathercaster and two years later moved to weekdays, where he has been part of the longest-running evening news team with legendary journalists Chuck Henry, Colleen Williams and Fred Roggin. A Southern California broadcasting icon, he is renowned in the region for his extensive knowledge of weather, his sense of humor and affable personality. Follow him Facebook here.
Fritz is the cornerstone of the NBC4 Weather Team that recently won two Los Angeles Area Emmy Awards for the station's specials, El Nino: Currents of Change and Running Dry: California's Historic Drought. He was honored by the Associated Press Television and Radio Association with the Stan Chambers Award for Extraordinary Achievement. Fritz has received countless accolades over the last three decades, including "Best Weathercaster" by nearly every major newspaper in Southern California, including the Orange County Register and four times in the Los Angeles Daily News.
In addition to his celebrated broadcast career, Fritz is well-known for giving his time to numerous charitable activities, and hosts hundreds of local events to raise awareness for services that benefit underserved communities. His involvement in NBC4's goodwill initiatives has been the foundation to the success of the station's community outreach, including Fritz's Holiday Lights which spotlighted festive neighborhoods lit up for the holiday season. His role in NBC4's Wishing Tree continues the seasonal tradition of spreading good cheer and generosity to many in need. Fritz is also featured as a proud example of the rewards of giving time with NBC4's signature community program, I Am A Volunteer.
His community work has been recognized by hundreds of prominent organizations, including a Humanitarian Award from the United States House of Representatives for his work with the American Red Cross, as well as honors by groups including the Salvation Army, Shelter Partnership and others.
A long-time stand-up comic who regards Bob Hope and Johnny Carson as heroes, Fritz has done stand-up for decades at local comedy clubs. Fritz has appeared several times on the "The Tonight Show" with Johnny Carson and Jimmy Fallon. He had a number of series and specials that aired on NBC4 including "What a Week," "It's Fritz," "Fritz and Friends" and "The Perils of Parenting." He earned four Los Angeles Area Emmy Awards for his work.
Born in Bryn Mawr, Pennsylvania, Fritz attended Salem College in West Virginia and Temple University in Philadelphia where he studied radio, television and film. He proudly served his country in the U.S. Navy. Fritz lives in the San Fernando Valley and has three children and two grandchildren.
Thank you to our prize contributors:
Airtel Plaza Hotel
Aldik Home AMC American Cinematheque
Aquarium of the Pacific
Art's Delicatessen & Restaurant
Baskin Robbins
Bead Source
The Bear Pit
Bea's Bakery
Bitter Root Pottery
Debra and Paula Brand
Brent's Delicatessen & Restaurant
Dorothy and LeRoy Bushong
Cafe Bizou
Calabasas Flowers
California Pizza Kitchen
Cancun Cards
Cavaretta's
Kara and Maurice Cayem
Nancy Chaney
The Cheesecake Factory
Chick-Fil-A
Chi's Chinese Cuisine
Cici's Cafe
Coffee Bean & Tea Leaf
Corner Bakery Cafe
Cosmetic Creations
Costco
Carol Daniels
Davenport's Restaurant
Delicious Bakery
El Portal Yucatan/Mexican Cuisine
Ernie's
Fantastik Fakes
Jennifer Haake
Flappers Comedy Club and Restaurant
Flemings
Fresh Potato Factory
Follow Your Heart Natural Foods
Galpin Ford
Glendale Centre Theatre
Golf N' Stuff
The Gourmet Soup Kitchen
The Group Rep at the Lonny Chapman Theatre
Henri's Restaurant
Holland America Line
Hollywood Wax Museum
Hornblower Cruises & Events
The Huntington Library
ln-N-Out Burger
Island Packers
Islands
Jackeez and Nicolz
Jersey Mike's
Joe's Cafe
Karma Vieira Make-Up Alternatives
King's Fish House
Marla and Steven Kort
Laemmle's Royal Theatre Lambrusco
Larsen's Steakhouse
The Laugh Factory
Lazy Dog Restaurant & Bar
Lone Wolf Cigar Co
Los Angeles Chargers Community Relations Department
Los Angeles Dodgers
Los Toros Mexican Restaurant
Lucille's BBQ
Macy's
Mad Poppers/California Frozen Poppers
Maggiano's Little Italy
Marmalade Cafe
Miceli's Restaurant
Morongo Casino, Resort & Spa
Morton's The Steakhouse
Musashi Japanese Cuisine
The Museum of Tolerance
My Fair Lady
Naya Spa and Boutique
Nothing Bundt Cakes
Olive Garden
Ontario Reign Hockey Club
Outback Steakhouse
Pacific Movie Theaters
Alexandra La Van
Paradise Cove Beach Cafe
Pasadena Playhouse
Personal Care Optometry
Pieology
Pizza Cookery
Penny lriye
Karen Stafford
Shirley Sydow
Rick Steves' Europe, Inc.
Rocco's Tavern
Rogue Journeyman
Rosie's BBQ & Grillery
Roy's Hawaiian Fusion
Ruth's Chris Steak House
Santa Anita Park
Santa Barbara Zoo
Senna Cosmetics Company
Skirball Cultural Center
Souplantation & Sweet Tomatoes
Sprouts Farmers Market
Starbucks
Sulma's Handbags & Accessories
Susie Cakes
Target, Woodland Hills
TGI Fridays
The Stand
Topanga Creek Outpost
Trader Joe's
Trattoria Farfalla
Vera Bradley
Ellen Wyenn
Westfield Topanga
Williams-Sonoma
Yard House
Zulu Nyala Game Lodge

*please let us know if we have mistakenly left you off these lists