Saturday, May 13, 2017
Bob Saget, Honorary Chair
10:00 am Garden Party | 12:00 pm Comedy Luncheon
AIRTEL Plaza Hotel, 7277 Valjean Ave, Van Nuys, CA 91406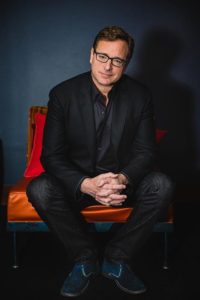 Everyone's favorite event, Showtime!, is May 13 this year.
Bob Saget lends his support to this event for us again as we plan another celebration with a garden party, live music, drawings and auctions; plus, a comedy show and luncheon benefiting 400 individuals with developmental challenges served through Valley Village.
Sponsorships are available at the following levels. Download the full sponsorship deck here.
Call (818) 587-9450 x120 for assistance. To be listed on the invitation, please contact our office before March 3.