Solid Gold 70s – Celebrating Valley Village and 50 Years of Service!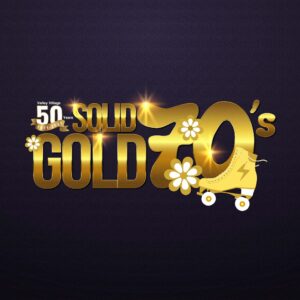 Thank you to all who supported and attended Solid Gold 70s on May 12, 2022. We hope you enjoyed our journey back to the 1970s to celebrate 50 years of Valley Village's commitment to helping people with developmental and intellectual challenges thrive! The Valley Relics Museum in Van Nuys was the perfect place to celebrate our history while looking to the future.
Check out coverage of the event from The Valley News Group (page 12 of 20).
Our cohosts, Sunda Croonquist and Danny Jolles, entertained our attendees at a party that guests will remember for years to come. Former LA City Councilmember Dennis Zine lead Valley Village's Live Auction. Guests enjoyed food by Jim's Fallbrook Market, ice cream by Dandy Don's, and cupcakes by Hansen's Bakery. All of this was hosted at the true treasure-trove of San Fernando Valley history, the Valley Relics Museum. Guests came dressed in their 1970s finest. Stay tuned for photos of the event, and feel free to tag Valley Village in your photos on Instagram or Facebook @ValleyVillageLA.
Valley Village turns 50!
In 50 years, Valley Village, its founders, staff, volunteers, and generations of board members made significant, positive impacts on the women and men who rely on us.  Today we serve more than 400 men and women with developmental and intellectual challenges through semi-independent condos, 14 family-style homes, three homes that offer nursing care, an adult development center, and two adult day health care centers. All of our programs are located in the San Fernando Valley and operated by a staff of over 350 people who love what they do. The money we raise through events helps us continue providing care with dignity for people with developmental disabilities so they can live as independently as possible. Fifty years of impact means a lot to many people. CLICK to continue reading about our history.