In 50 years, Valley Village, its founders, staff, volunteers, and generations of board members made significant, positive impacts on the women and men who rely on us. Through the years, we helped people with developmental and intellectual challenges to thrive and live independently as possible.  Fifty years of impact means a lot to many people. Click here to read a few stories from some founding and early family members.
In 1971, a group of concerned parents established a nonprofit to care for their children in an uncertain future. As parents, they constantly worried about what would happen to their adult children when they could no longer care for them. Like any parents who want to provide for their child, these families wanted to plan for their childrens' permanent care. They envisioned a village on a single site, but the experts wouldn't endorse that approach because it didn't involve the residents enough in the broader community. They planned a community-based approach, and in 1976, a dream came true. The nonprofit opened its first home for adults with developmental disabilities. The residence in Sylmar housed six young women. The home was named Valley Village. The parents involved in the project rolled up their sleeves and worked hard to make the house into a home for their children. They had to shovel out debris from the building that they spruced up and furnished. June Stanton, a founding Valley Village parent, made the curtains and bedspreads for the six women residents. In the meantime, parents who were helping to run the organization applied for grant support while others prepared the home with furniture, kitchen utensils and made it ready for inspection and approval to open.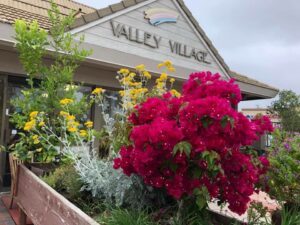 Since the opening of Valley Village House in 1976, the organization's scope of service and size grew dramatically over the years. Valley Village's afterschool program and first Adult Development Center (ADC) opened in the late '80s. By the early '90s, Valley Village owned and operated 14 family-style homes throughout the San Fernando Valley. In 1993, Valley Village opened a semi-independent living program, and in 1994, the organization opened a 12-bed nursing facility for people with developmental disabilities who need additional medical care. In 1995, Valley Village purchased the current administrative office building in Winnetka. The ADC moved into the first floor. The administration and nursing staff for the residential program occupied the second floor. In the early 2000s, Valley Village House, a continuous-care nursing home, opened to care for medically fragile clients. At the same time, the Sunland ADC and Adult Day Health Center (ADHC) opened. In 2013, Valley Village opened its newest nursing home to care for medically fragile individuals from state developmental centers. Per the state legislation that created the program, a nonprofit housing corporation owns the house, and a nonprofit (Valley Village) runs the programs. Valley Village operates the residential component and provides an in-home day program for our clients in this unique partnership.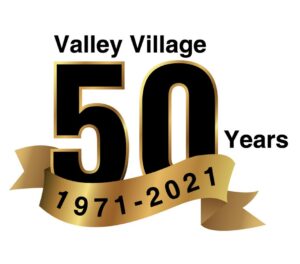 Valley Village has been a community leader in the San Fernando Valley for 50 years, providing programs and services that help adults with developmental and intellectual disabilities live independently as possible. In 2021, we are excited to celebrate the 50th Anniversary of our founding. Every day, we work to achieve our mission to protect, foster, develop, and advance the rights and interests of people with developmental disabilities.
Help Valley Village create lasting impacts for people with developmental disabilities, and donate today! 
Learn more about Valley Village's history.
Follow Valley Village on Facebook, Instagram, and Twitter